Manly Spirits Lilly Pilly Pink Gin and Tonic 4% (275ml)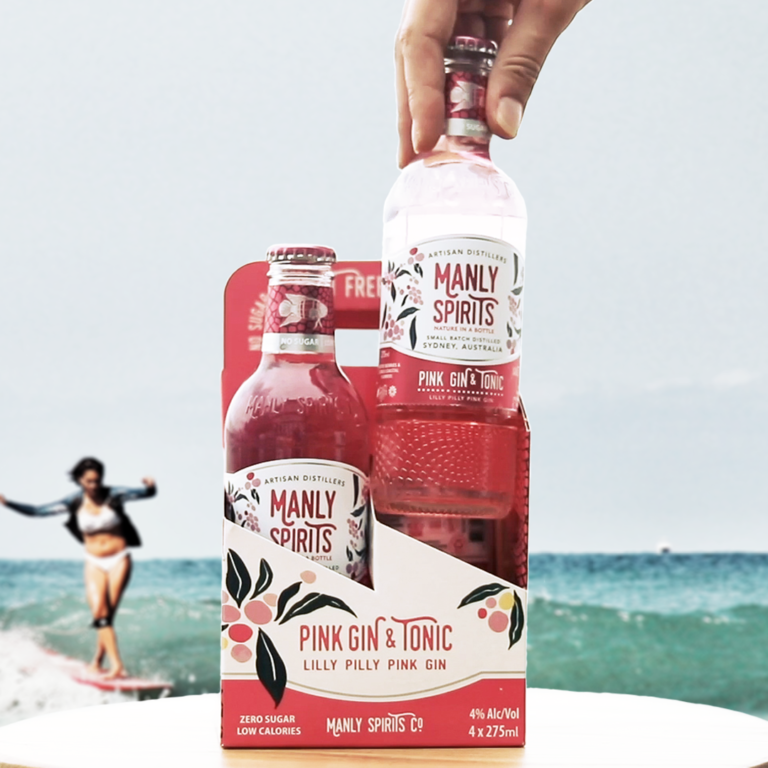 If you're wondering what tonic to have with pink gin or how to make a pink gin and tonic cocktail — we've taken the hard work out of it for you with a ready to drink product.
In order to produce a round and lingering finish, this ready to drink pink gin and tonic premix features notes of bright, fresh citrus, alongside gentle peppery notes and a touch of sweetness.
It's an ideal way to experience gin for the first time if you haven't previously entered this world of flavour. It is also full of complex subtleties for the more experienced gin enthusiast, so there's something for everyone to enjoy.
Enjoy chilled straight from the bottle or poured over a glass of ice with juniper and grapefruit to garnish.
You may also like