Limeburners Single Malt Whisky Port Cask 43% (700ml)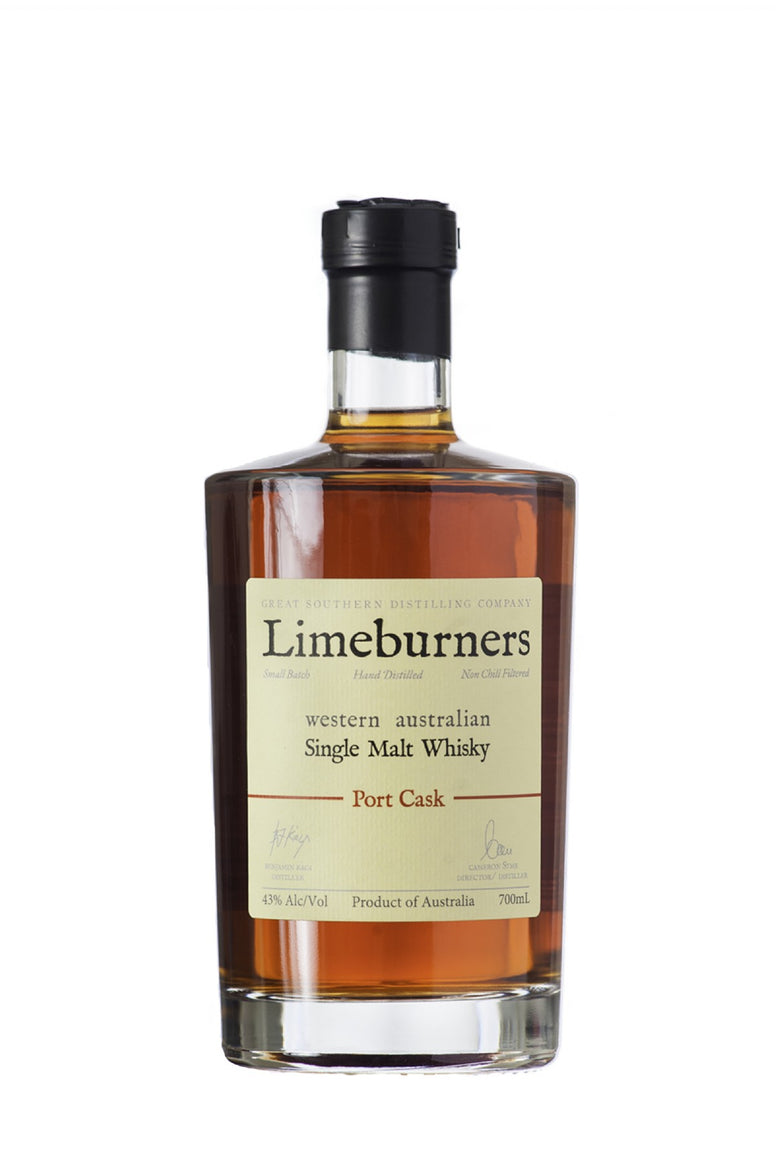 Limeburners
Great Southern
Single Malt Whisky Port Cask
Limeburners Single Malt Whisky is matured in a 200 litre American Bourbon Cask and finished in an Australian Port cask. 
Exhibiting spice and fruit aromas when neat, a splash of water unleashes malted barley, aromas of vanilla and port with hints of honey, raisins and warm spices.
Each unique barrel will exhibit its own unique characteristics, creating slight variation from batch to batch.
2019 China Wine & Spirits Awards – Gold medal
2019 Australian Distilled Spirits Awards - Silver medal
AWARDS FOR LIMEBURNERS
2019 Icons of Whisky Australian Distiller of the Year
2018 Whisky Bible Best Whisky in the Southern Hemisphere 
2017 Telstra WA Business of the Year
2017 Worlds Best Craft Whisky 
2016 Champion Australian Distillery
You may also like