Manly Spirits Australian Dry Gin and Tonic 4.5% (275ml)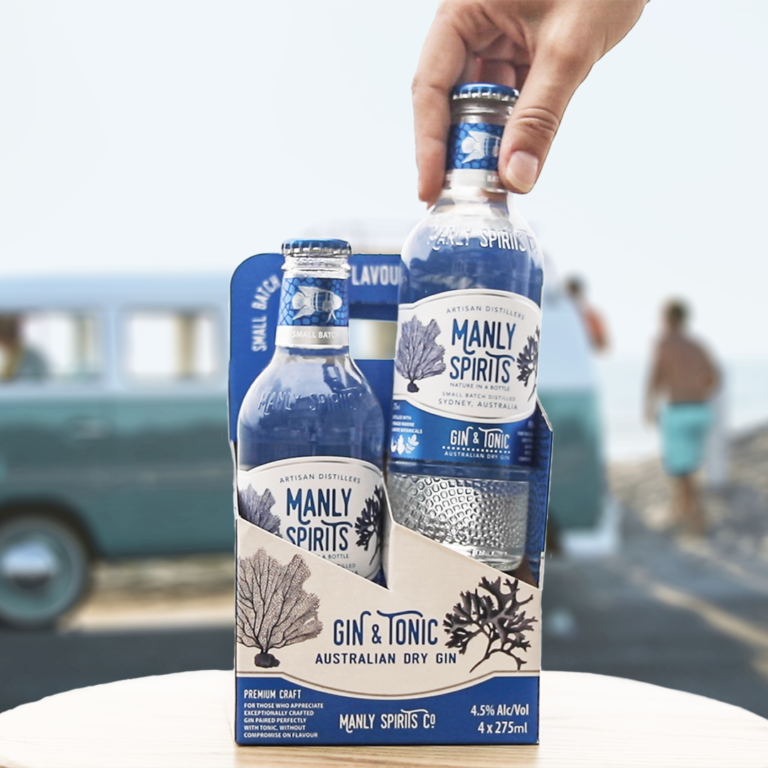 Manly Spirits Co. have toiled away in their distillery to perfect the taste of their gin. So when you sample  the ready to drink gin and tonic, you'll discover a range of bright, fresh citrus and gentle peppery notes, subtly offset by the dryness and fizz of the tonic water.
It's a smooth, rounded finish that neatly encapsulates the refreshing nature of this traditional highball cocktail.
Enjoy chilled straight from the bottle or poured over a glass of ice with juniper and orange to garnish.
You may also like