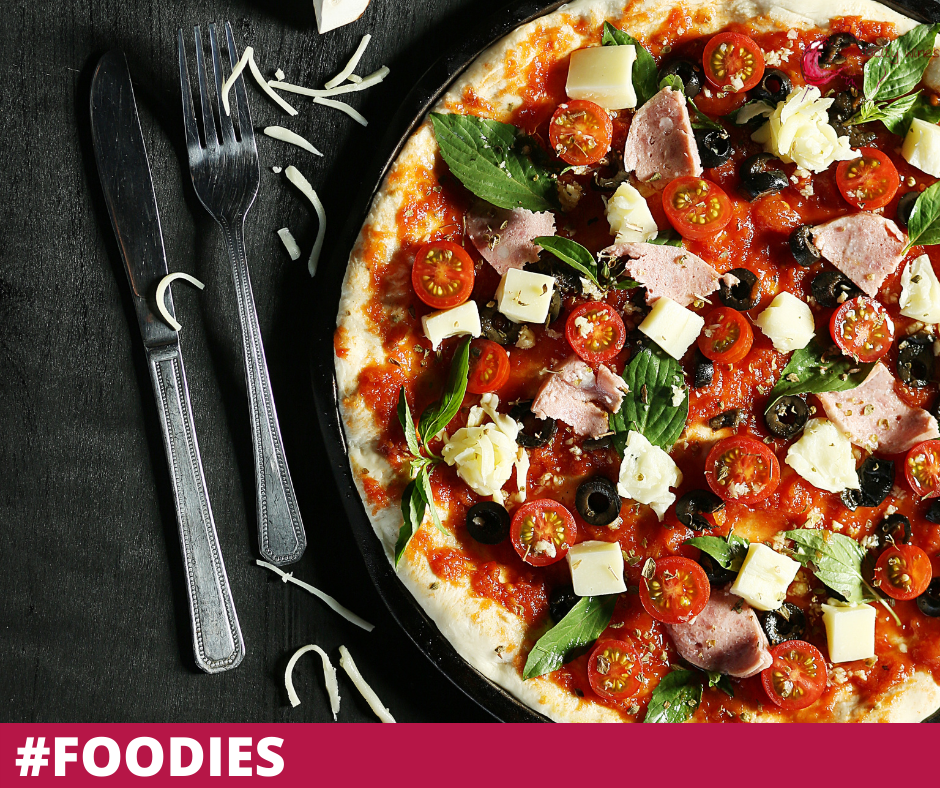 You can't beat a homemade pizza with a glass of red wine.  We particularly enjoy the Mediterranean styles such as Graciano, Tempranillo, Touriga Nacional and Montepulciano.
We have teamed up with one of our favourite culinary gurus, Chef Jason Mahadea, who has very kindly shared an amazing pizza recipe for you to try at home.
Ingredients
To have at hand - readymade pre- cooked or fresh pizza dough
• Tomato base pizza sauce
• Grated pecorino cheese (pecorino Romano)
• Black olives
• Cherry tomatoes
• Mozzarella cheese (Fior Di latte or Bufala Campana)
• Fresh whole basil leaves
• Olive oil
• Ham (Parma ham)
On your readymade pizza dough spread the tomato base sauce. Sprinkle the grated pecorino and arrange the following ingredients harmoniously; sliced black olives, cherry tomato, slices of mozzarella cheese, basil leaves and complete with a dash of olive oil.
Place in a pre-heated oven at 180 degrees Celsius for 10 mins. Once cooked add the Parma ham slices and serve.
Chef Tips
In advance, marinate the slices of cherry tomatoes with salt, pepper and oregano. This will give a kick of flavour and taste.
If you are using fresh pizza dough, pre-heat your oven at the maximum temperature available with the pizza stone. The pizza stone should reach a temperature around 300 degrees Celsius. Stretch the pizza dough and repeat the same process above.  Cook at the highest temperature for +/- 3min.