Giniversity Pink Gin 40% (500ml)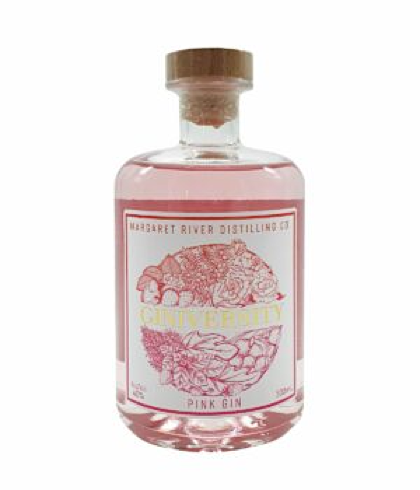 Giniversity
Margaret River
Pink Gin
Inspired by juicy South West Australian summer fruits and warm days in Margaret River, this gin is light and thirst-quenching with a soft sweetness on the palate.
Quandong is an essential element to the unique flavour profile, and brings a dryness to the palate.
Pronounced botanicals include: Quandong, Fig, Apple, Berries, Citrus.

Mixology
One part gin to two parts high quality tonic is recommended. Pour the gin over ice and top with tonic. Garnish with green apple.
You may also like